Preschool Registration
Fee Based Preschool Registration:
Dear Skylark Family,
We are so excited to announce our re-opening for 2021! This fall we will be able to provide multiple options for our Fee Based classes. See details below.
Please call our office to begin the registration process at (714) 663-6336. 
Full day/full week 8:00-3:00 $630
AM full week 8-11 AM only $450
PM full week 12:45-3 PM only $400
2-day full day week $325
3-day full day week $475
Thank you!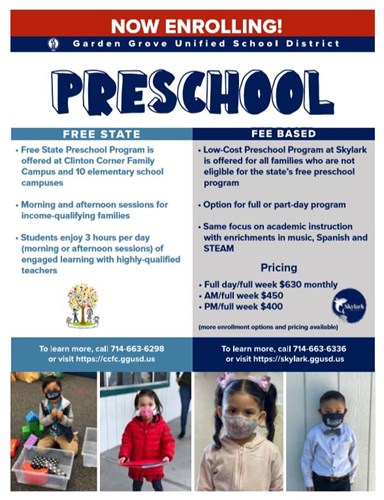 Click here to download the registration packet
Please read the packet carefully and fill out all the necessary documents. If you need any assistance please call our office at 714-663-6336. Thank you.